MGM y Warner Bros. ya están trabajando en la secuela de Tomb Raider (2018). Amy Jump (Fuego Cruzado, Kill List, High-Rise) se ocupara del guion y Alicia Vikander regresará para interpretar a Lara Croft, según informa Deadline.
La película también contará con la participación de Graham King de GK Films y Elizabeth Catillon como productores. Todavía se desconoce quién será el director de esta nueva entrega.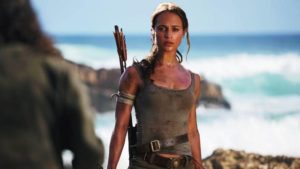 El reboot de Tomb Raider tuvo un presupuesto de 94 millones de dólares. A nivel mundial recaudó 274 millones. Esta primera película estuvo basada en la trilogía de videojuegos Tomb Raider, Rise of the Tomb Raider y Shadow of the Tomb Raider.
De momento no se sabe ni fecha de estreno ni otros detalles, pero al menos podremos ver una vez mas a Lara en la gran pantalla.