Mientras que el Wii U es digno de mención por falta de apoyo de terceros, no hay ausencia fue más notable que Square Enix. Mientras que el soporte de la compañía para los sistemas caseros de Nintendo ha disminuido desde los días del SNES, la absoluta falta de juegos de Wii U aparte de Dragon Quest X and the very early Deus Ex: Human Revolution Director's Cut era desalentador para decir lo menos.
Afortunadamente, parece que el Switch será una historia diferente – hasta ahora, al menos. No sólo tenemos varios juegos de Dragon Quest planeados para el dispositivo, sino que también hay los lanzamientos más pequeños como I am Setsuna, la colección de Mana Collection actualmente exclusivo de Japón y el enigmático Project Octopath Traveler.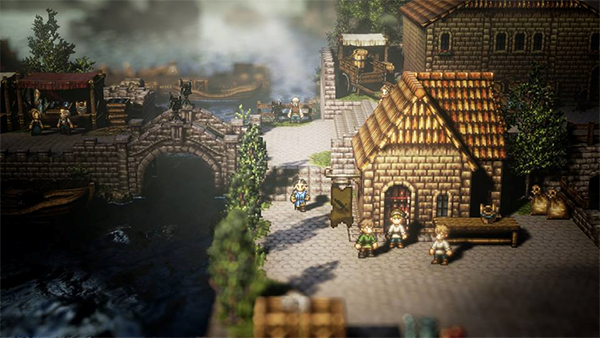 Este enfoque ha sido señalado por el presidente y CEO de Square Enix, Yosuke Matsuda, en una reciente entrevista con Nikkei Shimbun, donde señaló que la atención de la compañía ahora se centra principalmente en Switch, mientras que mantienen un ojo en el Project Scorpio de Microsoft y PC.
Matsuda también espera ver más juegos existentes de Square Enix conectados al Switch, como fue el caso de Dragon Quest Heroes I + II, aunque no da detalles.
Otros comentarios interesantes de la entrevista consideran la importancia de los lanzamientos mundiales simultáneos y las dificultades que enfrenta la compañía lanzando juegos de teléfonos inteligentes con la competencia de hoy.