Tom Abernathy, jefe de narrativa de Riot Games, y Richard Rouse III de Microsoft Game Studios han ofrecido en la GDC una interesante conferencia titulada "¡Muerte a la Estructura de Tres Actos!". Los desarrolladores postulan en la
charla
que la estructura clásica de las películas de Hollywood no se traduce correctamente a los medios interactivos, concluyendo que en los videojuegos no importa la historia, sino los personajes.
Para demostrar que la estructura clásica hace mella en el interés de los jugadores, durante la conferencia se ofrecieron sorprendentes estadísticas sobre qué cantidad de jugadores completan varios títulos disponibles en la plataforma Steam. "Estadísticamente, la mayoría de los jugadores no terminan los juegos. Todos hemos visto números que señalan que alrededor de un tercio los acaba por término medio", explicó Rouse III.
En la charla se listaron varios títulos adjuntando la proporción de jugadores que sí que completan cada juego:
El duo de desarrolladores invita a reflexionar sobre por qué los espectadores de una serie de TV pueden recordar las tramas que se presentan pero un videojugador suele quedarse solo con los personajes memorables. "La gente recuerda a los personajes, y se preocupan por ellos. Los datos muestran que los jugadores no se acuerdan de la historia. Se centran primero en los personajes y alinean las motivaciones de estos con las suyas propias".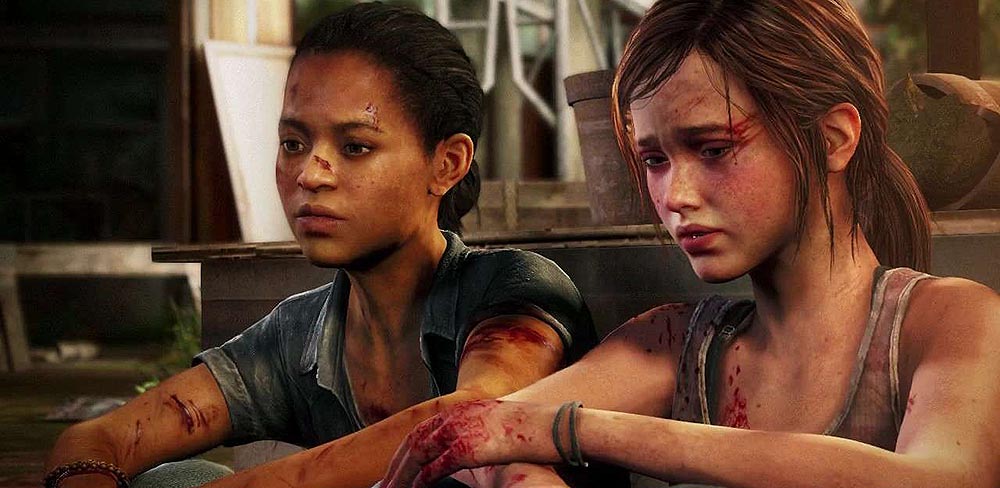 Los conferenciantes señalaron a los juegos The Walking Dead de Telltale y The Last of Us de Naughy Dog como dos ejemplos que han ido más allá de la estructura hollywoodiense con éxito. En ambos casos se utiliza a los personajes como el centro de la historia y se suceden continuamente varios momentos de tensión con otros de calma, un ritmo mucho más frenético que la clásica estructura diseñada para otras obras narrativas.
Por último, en la charla se destacaron otros títulos que siguen una estructura no convencional para contar su historia, mucho más desapegada del medio cinematográfico. Abernathy y Rouse III proponen en este caso a los indies Papers, Please! y The Stanley Parable como juegos narrativos sin estructura cuyas tramas emanan directamente de los personajes.