Durante el día de hoy varios medios han publicado distintas conversaciones con Shuhei Yoshida, presidente de SCE Worldwide Studios. En ellas el ejecutivo nipón ha dado su opinión sobre la posibilidad de ver nuevas remasterizaciones en PS4 y del interés de la realidad virtual.
Uncharted un buen candidato para una remasterización
A la espera de saber el éxito que pueda tener la remasterización de The Last of Us para PS4, Yoshida ve en Uncharted un "buen candidato" a recibir el mismo tratamiento. Según Yoshida, existen peticiones de los fans para que más títulos lleguen mejorados a la nueva consola de Sony y una de las razones de estas demandas podrían ser la gran cantidad de usuarios de PS4 que no compraron una PS3.
"Casi el 50% de las personas que han comprado una PS4 no han tenido una PS3, y eso es un montón de gente que no llegaron a ver títulos exclusivos para PS3 como The Last of Us, así que es una gran manera de darles la bienvenida, de decirles esto es lo que te perdiste".
Sin embargo, que nadie se espere ver a todos los clásicos de PS3 con un mejor aspecto gráfico en PS4. Yoshida añadió que desde Sony no se quiere "inundar el mercado con juegos remasterizados".
La realidad virtual no perderá impulso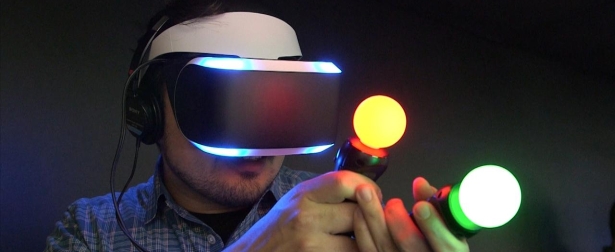 Preguntado desde otro medio sobre la realidad virtual, Yoshida afirma que esta tecnología no perderá impulso a pesar de que se lleva hablando de ella desde hace años sin que ningún dispositivo llegue al mercado. En opinión de Yoshida, se tiene que probar Project Morpheus u Oculus Rift para entender el potencial de los dispositivos.
"No creo que la realidad virtual vaya a perder impulso", dijo Yoshida. "Solo un pequeño número de personas han probado Oculus Rift o Project Morpheus. Creemos que, a menos que lo pruebes, no sabrás realmente lo que son capaces de hacer".
Yoshida también indicó que tanto Sony como Oculus deben esforzarse para asegurarse de que la primera impresión de una persona hacia la realidad virtual sea buena para mantener el impulso.
"El enorme interés que estamos recibiendo es magnífico (…) Ambos [Oculus y Sony] nos damos cuenta de que podamos mejorar antes de llegar al mercado. La primera impresión tiene que ser buena", dijo Yoshida.
No hace mucho Palmer Luckey, fundador de Oculus, también mencionó la importancia de ofrecer una buena primera impresión: "La gente no tiene experiencia con esta tecnología. Cuando llegue, tiene que ser buena. Creo que una mala realidad virtual es lo único que puede matar a la realidad virtual".